Of all the interesting spots for diving in Costa Brava, it could stand the Bay of Roses, where the diving area runs from Punta Falconera to the Cap de Creus, passing Cala Montjoi.
Diving on the Costa Brava - Cap de Creus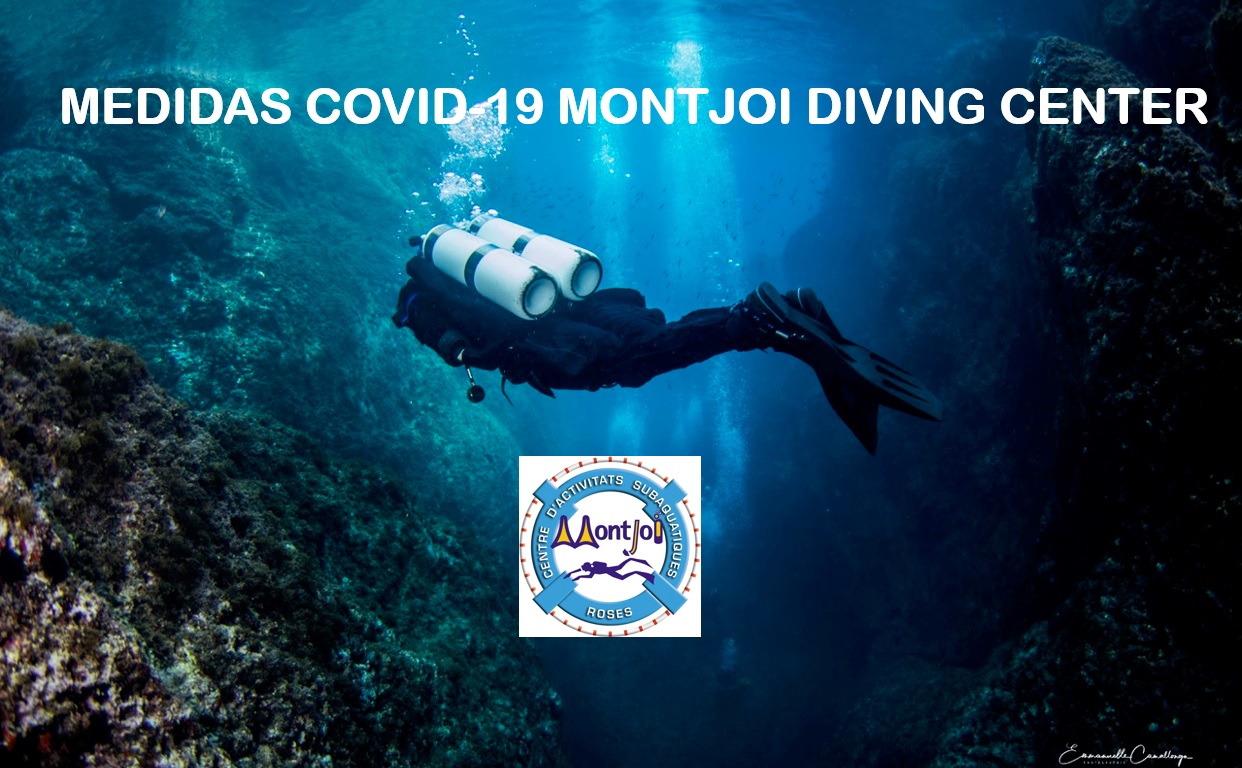 MONTJOI DIVING CENTER MEASURES COVID-19
At Montjoi Diving Center we want to guarantee, as much as possible, the safety of our clients as well as that of our workers against this pandemic. For this reason, we indicate the security measures that all of us must adopt: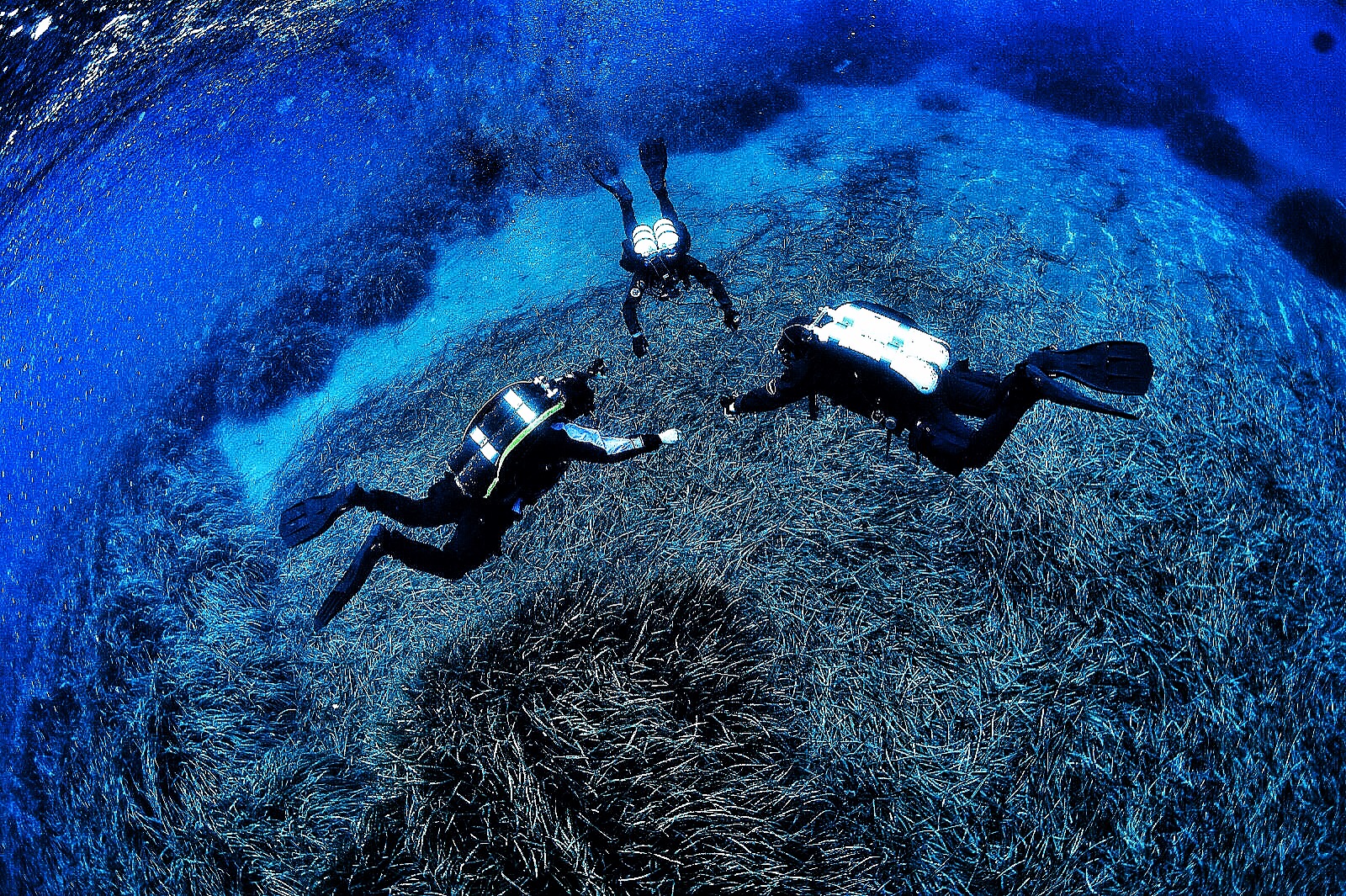 Courses and baptisms
PADI (Open Water, Advance and Rescue) Courses of the Spanish Federation of Underwater Activities (FEDAS) of 1 and 2 stars, christenings from the beach or from our boat Montjoi, equipment hire ...., All hand our expert instructors.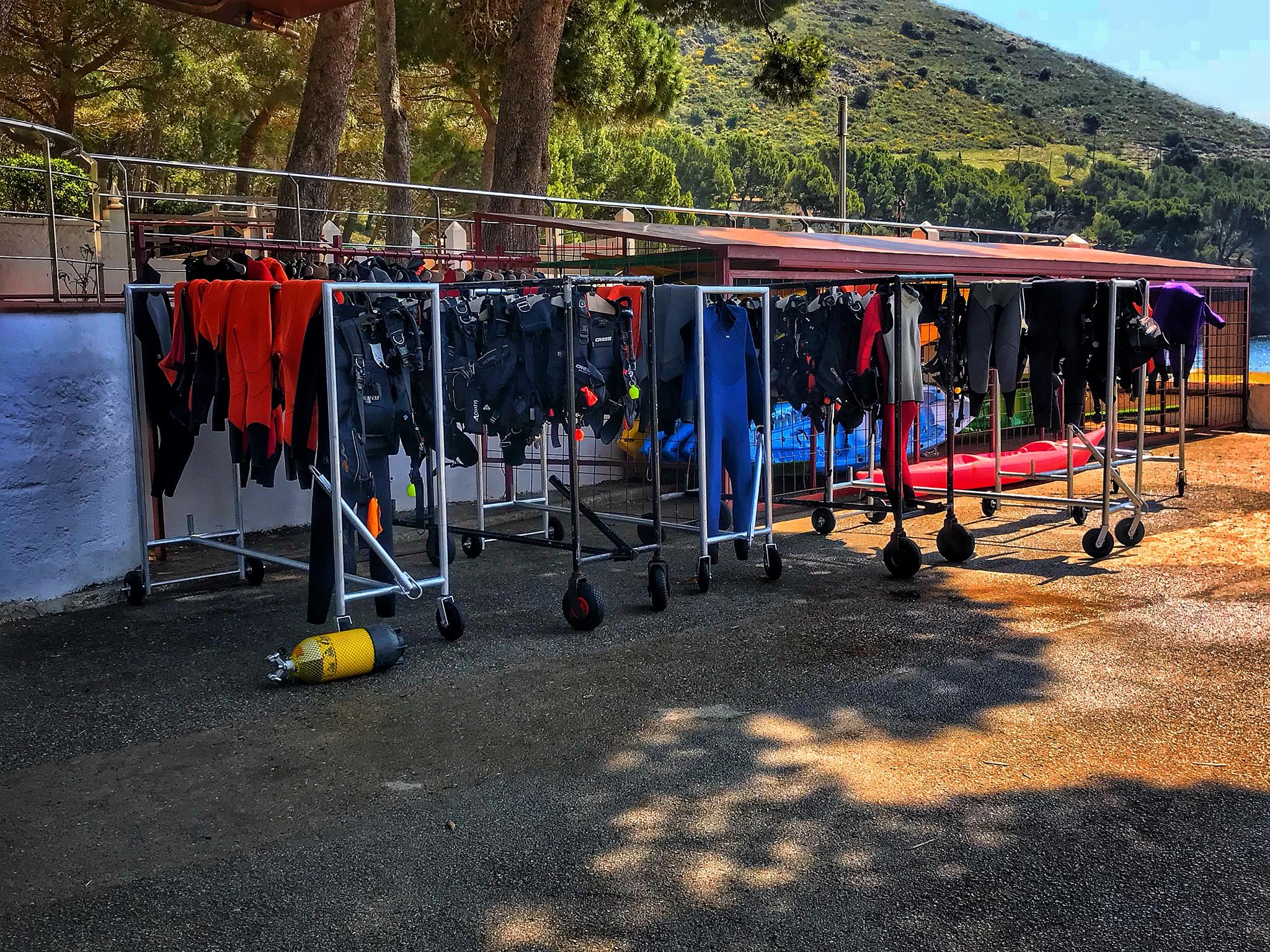 Diving Equipment Rental and Dips
Cala Montjoi offer customers and certified scuba divers, the option to enjoy a dip in the fabulous waters of the Natural Parc of Cap de Creus. For those who do not have own material or simply do not travel with their team holiday, we offer full service diving equipment rental.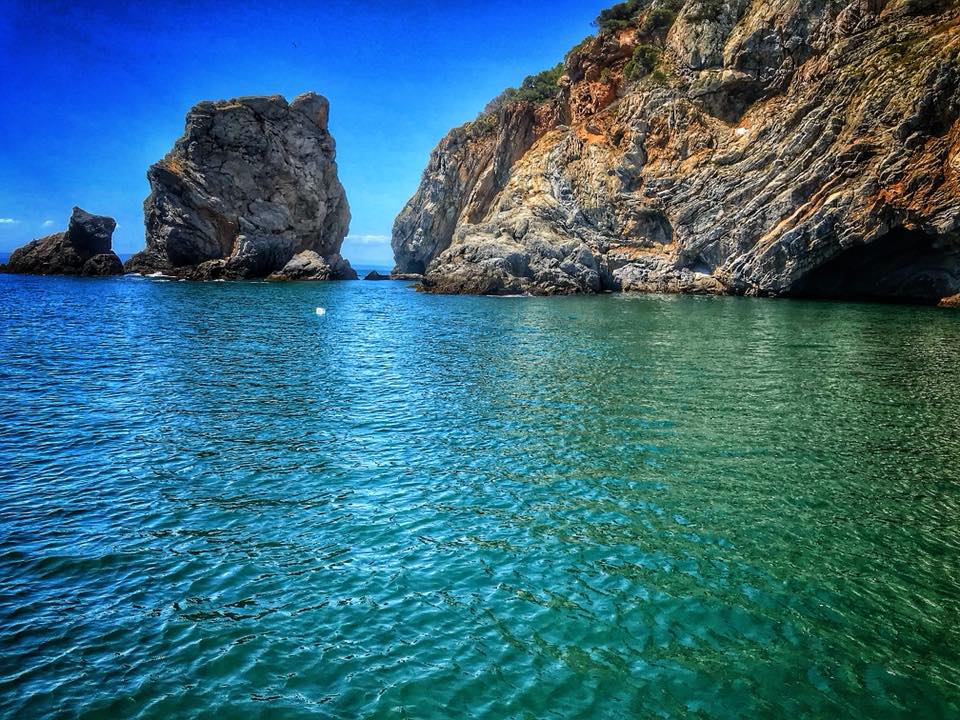 Immersion Points
The Cap de Creus natural park became the year 1998. Being a protected area the species that inhabit it have staged a remarkable growth while respecting the rules of the park, and our divers can enjoy the privilege of observing them.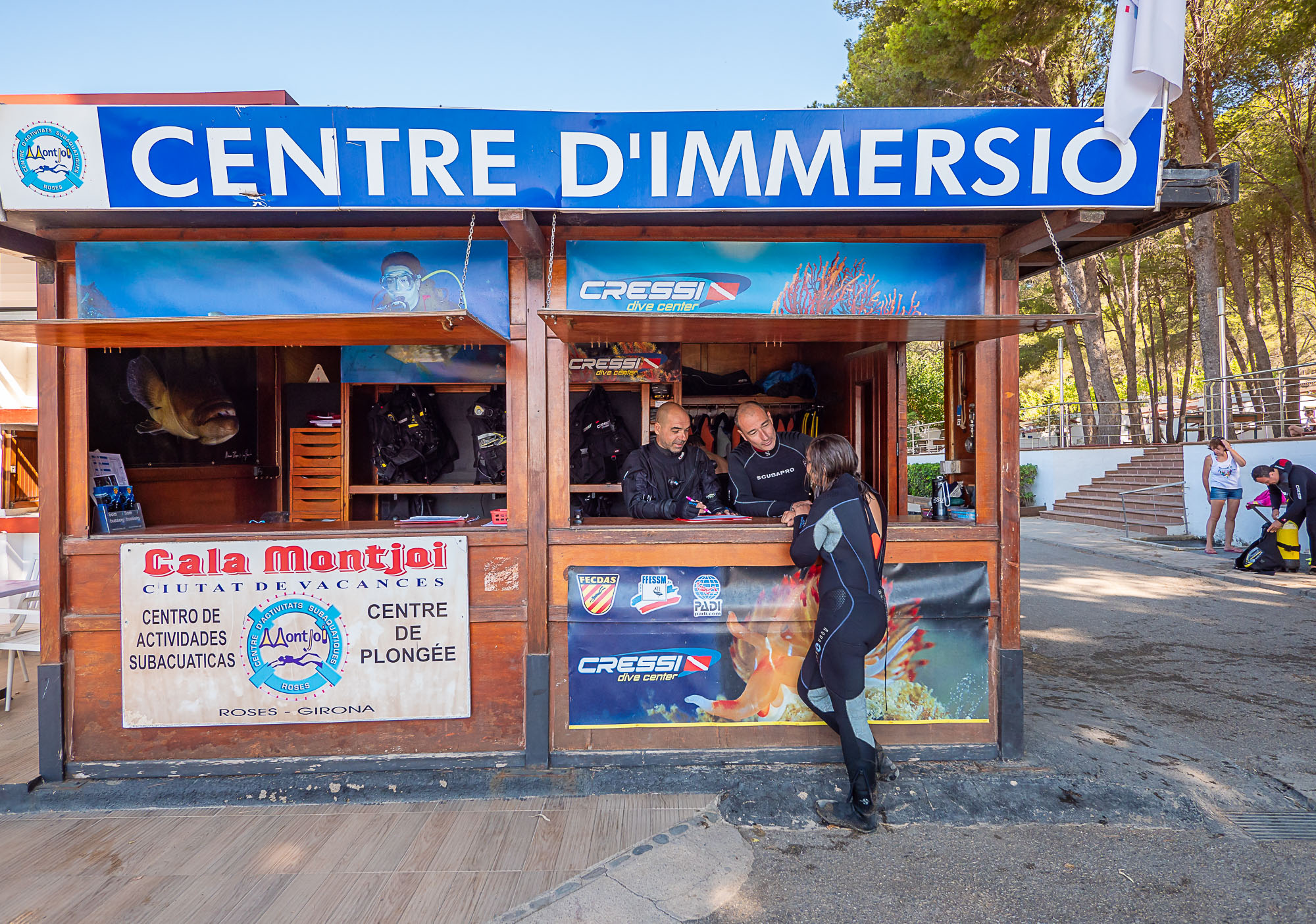 Immersion Center
The diving center on the beach, where you can have the advice and professionalism of our instructors.