Have you run out of space for the Stage of Umberto?
If you have run out of space for the Umberto course you have a new opportunity !!!
Umberto will again give a free 28 apnea course to the 30 in June for freedivers of any level. Practice in water: constant weight, variable weight and free and theoretical immersion: breathing technique, relaxation techniques, concentration, ...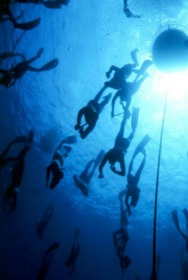 Price: 350 €
Includes: Course + accommodation + full board + access to sports and leisure activities.